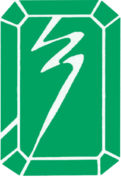 Food, Drinks and Snacks for Players at all Events.

Host Hotel with Preferred Pricing for all Events.

Free Practice Rounds but You Will Need to Pay for Cart Fees.

Complimentary Range Balls on Tournament Days.

Tour Card Issued.

Discounts for Balls, Gloves and Equipment.

Restaurant Discounts

Nightclub Discounts at Seville Quarter

All Events are Held in Alabama, Mississippi and North Florida.

Tour Shirt Provided for Every Member.

Lower Membership Fee than all Other Spring and Summer Tours.

Play Great Courses and Compete Against Tomorrows Tour Players.

Play for Added Money at most Events! As we Add more Sponsors, Purses will Increase.

Payout in 2018 was 138% of Entry Fee Money Received, over $50,000 in added purses.