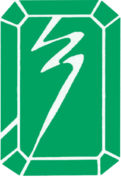 A $100 fine will be handed out for no shows or not cancelling out of an event.

Withdrawals: after pairings are made a $50 withdrawal fee will be assessed ($50 also applies if a practice round was played).

No refunds will be issued (credits only). In certain cases we will refund but a $100 fee will be deducted for the withdraw after deadline.

Credits must be used within 3 months.

Once a player tees off on the first day of an event there will be no refund or credits given.

Shorts are permitted but on Pro-Am days long pants are preferred.

Players are subject to a $100 fine for acting in an unprofessional manner.

U.S.G.A. rules will always apply and where applicable amended by local rules.

Pairings will be posted by noon the day before an event starts.

The top 3 money earners in 2021 will receive a complimentary 2022 membership. Members must play a minimum of 8 events to be eligible for any tour bonus or incentives.

Credit cards can be used for entries but will have an additional $15 charge. Failure to cancel will result in a $100 withdrawal charge or $100 non-call charge (Same as rule 1). Credit cards may be used to hold your spot in the tournament.

A person must turn in his card and post their score to be eligible for a skin.

The Host Pro will get a comp spot at their course.

The Emerald Coast Golf Tour has one comp spot in each event.

Rain Policy: If 36 holes cannot be completed, the tournament will be shortened to a 27 hole tournament, provided everyone finishes 9 holes. If everyone cannot finish, we will pay off the entire purse, less the expenses for an 18 hole tournament.

9 hole stipulated rounds will be in effect.

The Tournament committee has the right to any changes and all decisions are final.

Purse breakdown will be determined by the number of players (except for sponsored events).

Bad checks will result in immediate automatic suspension and a $35 returned check fee.

We reserve the right to refuse any application at any time.

All monies are deposited into First City Bank.

Late entries: Once pairings are made, a person may enter for an additional $50 for a two day event, or $75 for a three day event.

Rangefinders are permissible, but per USGA rules slope cannot be used.

Grooves must be conforming to the latest USGA rules.